I would like to say a very big thank you! I cannot express in words the feelings that you brought to our wedding ceremony. You made it all that more amazing. Being a singer myself and Johnny a musician we truly loved having you at our wedding. You have a voice of an angel and many of my guests asked if I knew you personally. I will definitely pass your details
on.
Thanking you once again
Mr & Mrs Silvia & Johnny Infante
Thank you so much for being part of our wedding day, we truly could not have picked anyone better to play and sing at our wedding – honestly! You were helpful and thorough in the whole lead up to the wedding, you took the time to go through each song with us and offer helpful advice when we were stressing over song choices! In the end we needn't have worried because you couldn't have done a better job! You created a magical part to the ceremony that would not have been there without you. We will remember the sound of you singing the songs forever – you have a fantastic voice and we still listen to your cd to remind us! All of the guests said how amazing you were.
Thank you so much for being part of our special day – we would recommend you to anyone. The day went better than i could ever have imagined and your timings and choices of song were perfect – thanks for also dedicating the song to my Mum. Thankyou!
Krista and Matt Owen
Xxx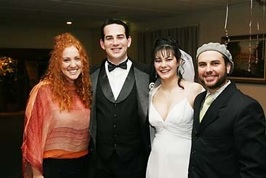 "Good morning Catherine,
I just wanted to write a short email to thank you for a singing at Nyx's and my wedding on the 07/07/07.
Not only did you go out of your way on many occasions to meet with Nyx, Helen and Myself to organise the day, you performed beyond all of our expectations. The Guests were complementing your voice throughout the whole evening and how it kept the whole ceremony and reception so personal. The volume was never too loud, or too quiet. You truly had a major part to play in the happiest day of Nyx's and My Life, Thank you. I wish you all the best for the future. I have no issues in recommending you to anyone!"
Mr & Mrs Alison & Nyx Vujcich
"Just a short note to thank you again for being part of Alyson and Nyx's wedding and providing us with such wonderful music. We received many comments on how lovely your voice was and how the live music added that special touch to the atmosphere of the wedding. Thank you also to Gary for his contribution – the two of you make a great duo and the dance music was excellent!"
Helen Carroll (mother of the bride)
" Warm and rich voice, delightful evening. Combination of piano & voice – much enjoyed"
Janet Bailey (English)
"The song you have chosen was great. Your voice is so clear, beautiful and make us very comfortable….. your voice makes us very happy. You make our day. Thank you very much!"
Risa & Kozue (Japanese)
"Thank you very much for a romantic evening and for your charming smile"
Zoland (Singaporean)
"Lovely voice. Very relaxing. Can see people admiring your talent and stopping as they walk past"
Maive (British)
"Catherine…I'm ordering glass after glass just to hear you singing"
Torsten (German)
"What a lovely voice.
It was a pleasure to listen to you"
R&A McNulty (English)
Your performance was beautiful and exactly what we wanted, even better! It set the tone for what turned out to be an amazing wedding day that we will never forget for the rest of our lives.
I remember hearing you play the keys and singing as I stepped out of the horse and carriage when I arrived, it gave me goose bumps, it was so beautiful and I knew it was going to be the most amazing day of our lives.
Thank you for going the extra mile, helping us choose the music for the ceremony and reception we had so many compliments on your music from our guests and would recommend you for any function especially a wedding."
Mim & Scott Ford (Australian)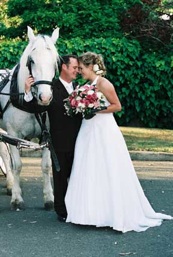 IMAGE Professional Photography
"Hi Catherine,
We have arrived back from our honeymoon, and everyone is reminding me how fantastic the reception and wedding was.
thanks to you we enjoyed a wonderful atmosphere that could only be achieved by nothing else but your beautiful voice. Damien and i would like to thank you with all our hearts for providing such a fantastic service and for going above and beyond our expectations, your presence made the whole experience something we will cherish for many years to come. i will definitely be recommending your service to anyone i feel may be in search of something special. Thank You again."
Mr & Mrs Audrey and Damien Toth (French & Hungarian)
Hi Catherine!
Thank you so much!! We had such a good day everything was perfect!!
I'm so glad that you had a good time, seeing as though you were working!!!
Everybody (including Kev and I) were blown away by your singing throughout the day, you did such a great job. So many people have commented to me on how wonderful you were on the day. How good were we at walking down the aisle!! We timed it perfectly!!! I'm so glad that we did the rehersal for that reason!!!
Rick was great as well. The highlight for me was your duet of 'The Prayer'!! That was wonderful, I can't wait to see it on the video!! Please pass on my thanks to Rick as well, he was excellent!!! He made us laugh!!!
Thank you so much for all of your help with the planning, it all came together quite well!!
I most definitely will pass your details on!! Thanks so much Catherine!!
Kind Regards,
Vanessa Micallef!!!
I'd like to say thankyou so very very much for singing and playing atour wedding, you were amazing and we really appreciate everything you did to help make the day so special. I've actually missed not talking to you, because you became a friend. But thanks again and all the best you were fantastic!
Carina and Sam Cavallero
Hi Catherine ,
John and I just got back from our honeymoon..
We would love to tell you we received thousand positive comments about your
music and beautiful voice..thanks so much to be there for us 🙂
I will definitely recommend you to all the people I know for wedding music.
We are proud to be in your website and happy for others to have you in their big day
Best regards,
Noel & Johnny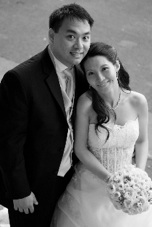 Hi Catherine,
Just a quick note from Trevor and I to say thank you so much for performing at our Wedding on August 17. The music was fantastic and so may of our guests commented on your lovely voice.
Thank you very much with helping us choose the most appropriate songs for our ceremony and reception, you sang them beautifully and when ever I hear these songs being played I have flash backs to our Wedding Day.
Trevor and I feel that you went above and beyond to make sure that everything was perfect and you were such a pleasure to deal with.
I would definitely recommend your services to any couple looking for an entertainer for their wedding.
Take Care & Best of Luck
Davinia & Trevor Hamer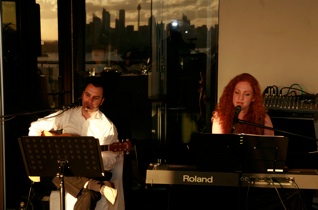 Thank you so much for the wonderful night. It was great to have you and Gary on the night. We really enjoyed the music and the singing….our little
nephew loved so much couldn't help himself dancing right in front of you
guys…hahahhah
A lot of guests actually asked us about you… ' where did we find such
talented lady?' kekeekkeke..
thank you again !
Joan and Patrick
"Whow! What a pleasure. It is wonderful to listen to you, and what a great appearance you are! You will go far"
Ecki (German)
"Many entertaining & enjoyable Sunday afternoons enjoying the soothing playing & singing of Catherine. Always a great pleasure….makes the prospect of Monday more palatable"
David Russell (Singaporean)
"You have a beautiful voice. May you continue to share it with the world and bring such pleasure as you brought us tonight. God bless you always"
Geraldine Yeoh & family (Singaporean).
" My wedding day was the most beautiful day of my life, just pure happiness! Catherine sang at the church and just filled everybodies hearts and eyes, her voice is magical and draws you to the words.
The songs my husband and i chose, said how we felt about one another and Catherine's delivery was faultless, we wouldnt have had anybody else.
To have a person sing at your wedding, brings the day to life, people still come up saying what a beautiful day it was and how much they enjoyed her singing."
Mr & Mrs Emma & Jason Foster (Australian)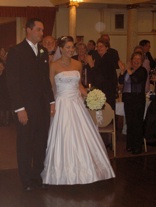 "You have a very beautiful voice indeed. And you are really "into" the song when you sing which adds up your overall performance. You will go far"
Paulus B Suranti (Indonesian).
"Your lovely voice created such a romantic, relaxed setting. A soothing balm to 2 stressed out Singaporeans"
Grace Ong (Singaporean).
"Thank you Catherine for your wonderful singing….. how lovely to hear a quality pianist as well"
Doreen James (Australian).
"We were expecting only a dinner – and what a wonderful surprise when we heard your voice strike the air. Thank you for the evening"
Diana & James (British).
"Lovely choice of music beautifully phrased and very relaxing and romantic. Catherine, you must continue – you sound as good as you look"
Dorothy Woodhouse (British).
Dear Catherine
We just wanted to say thank you for playing such lovely music.
We have had alot of emails going back and forth and I am sure I have troubled you in many
ways but for me, it was the best night ever.
The cake cutting song, First Love that you have played was absolutely beautiful….Thank you.
Hope you have enjoyed the night as well.
Thankyou for a wonderful night, everyone I spoke to really enjoyed the music you played.
My performance seemed to go pretty well so thanks for setting it up.
We loved your music and all that you've done…and we highly recommend people to you!!
If any of our friends get married…I'll recommend them you for sure!!!
Thanks again,
Mr & Mrs Miho and Warren Wang (Japanese & Taiwanese)
Catherine, I was absolutely thrilled with the music – you truly sound like an angel. We were both so happy with both of you (guitarist) – you sounded fantastic and brought tears to my eyes. I couldn't be happier – honestly youset an expectation for the day and it was high!! Luckily they were all met and the guests were raving about you. Please thank the guitarist for both of us as well (Steve).
Thank you once again from both of us – you were and sounded amazing
Kind Regards, Stef (and Steve).
Thank you very much for your services on my wedding day it gave that final touch to make my day perfect.
I will be referring you to anyone I know who is considering getting married or having an event where they may require someone to sing at their event.
Once again Jamal and I thank you very much for your great performance.
Yours Sincerely
Renee & Jamal Poleta